Odyssey
Music and Entertainment 
Multi-Instrumentalist Musician, Solo Artist & Entertainer. 
Bassist • Beer Lover • Horror and Heavy Metal Enthusiast 
Thriving on originality with the talent of music and acting combine, offering  you original horror and dark comedy content. 
Here you will find spooky themes and screams created out of a dark humorous imagination.  
What you can expect?: 
Heavy Metal • Stouts & Ales • Bass Guitar Shreds • Horror Comedy Short Skits and occasionally I will make Heavy Music
What Sup and New
Play Bass and Drink Beer with Real Metal Eddie. 
Showing you the simplest bass lesson of all simple bass lessons. 
Sorry Kids Must Be 21
A Universe of imagination
Red my imaginary friend comes back one last time to take me to the end of a new beginning.
Music
Here it is my new single lyric video "Pissed Off Song" Real Metal Eddie Real Heavy Metal Noise Metal As Fuck
Uploaded Jan 18, 2022 •
Who's ready for a Pissed Off Song? Check out the cover for my experimental "Pissed Off Song" 
New single Lyrical Video "Pissed Off Song" out on January 18th, 2022! 
Listen to "Pissed Off Song" Here: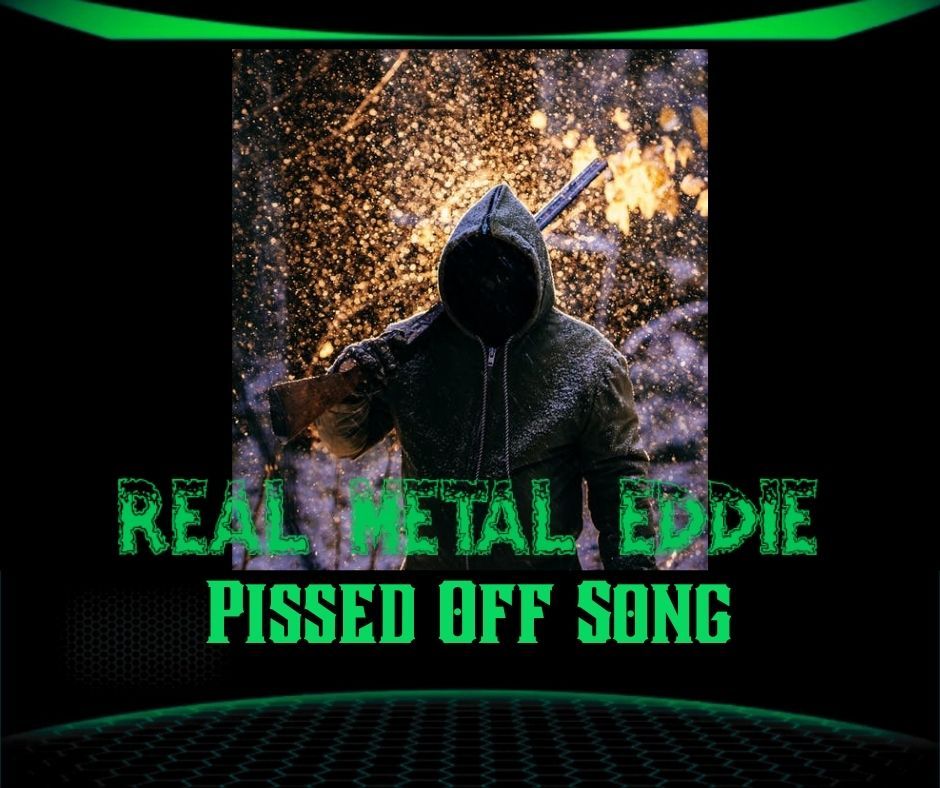 Beer bass
Bang Your Head  
This is a simple Hard Rock and Heavy Metal Bass Lesson that will help any beginner Bass Player  
Hang out with me as I share a bit of Quiet Riot Memorabilia, one of America's most Iconic Hard Rock and Metal bands of 
the 1980s and enjoy a cold beer.  
Sorry kids must be 21  
Steel Hands Imperial IPA 
SKITS
Ghoul Morning Cereal Killers Episode 11 Zoey has ED DIE eating a lesser sugary cereal but with memories of retro 80's fun.
Ghoul Morning Cereal Killers Episode 10 
Zoey has this fascination with a horror tale known as "The Monkey's Paw," a horror short story by author W. W. Jacobs, first published in England in the collection The Lady of the Barge in 1902. In the story, three wishes are granted to the owner of The Monkey's Paw, only ED DIE's story is a bit of a twist based off W. W. Jacobs horror short.